Morris Consulting partners with top global experts within a wide range of mental health, addiction recovery fields and whole life design to bring you the most up-to-date information for your continuing education and knowledge for any seeker. 
Below is a list of our current online courses. You can read more about them by clicking on each, or view them all inside our online school.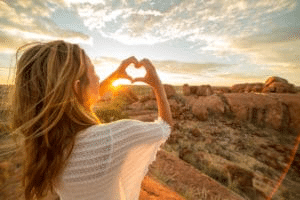 In this course, David Bedrick presents a new model for understanding addictions, beyond shame, by sharing stories, theories and methods. David engages with participants' struggles and experiences as a way of showing how the model can be applied. Register for the...
Dr. Michael Trayford is a Board Certified Chiropractic Neurologist who is Founder and Director of Innovation at APEX Brain Centers in Asheville, NC. His primary areas of focus in clinical practice and associated research are learning and behavioral disorders of adulthood and brain injury. He is a published journal author, international lecturer, and proud recipient of the 2017/18 Functional Neurologist of the Year award from the International Association of Functional Neurology and Rehabilitation. He is the creator of The Role of Applied Neuroscience in Addiction Recovery series.
Todd Weatherly, M.Ed
Todd Weatherly has been in behavioral health and human services for over 30 years as a pioneer and leader; a career driven by his deep commitment to serving others. Todd has extensive experience in the field as a former facililty Executive Director and CEO. He has been focused as a consultant and program developer on adult mental health for over a decade. Todd is passionate about building programs, creating community, and promoting healing for those on the journey of recovery.  Todd is an NC Qualified Mental Health Professional (QMHP) and an associate member of the National Association of Therapeutic Schools & Programs (NATSAP). He lives in the Asheville area of Western NC with his wife, two kids, two dogs, cat, and a small fleet of mountain bikes.  
David Bedrick, JD, Dipl. PW
David Bedrick is an an ally to the unheard and marginalized voices inside individuals and the culture at large. He 
is the ideal guide who masters both the realist's and the dreamer's overview of today's world. He is a fierce advocate of diversity both in our global community and in ourselves. His background as an attorney, therapist, and teacher are evident in this book, but behind the words, critiques, and new solutions offered are a deep love and tenderness toward people and the difficulties they suffer. Author of 
Talking Back to Dr. Phil
among many other best selling books, David is a global thought leader on shame and living fully into our own greatness. 
Alison Sher, Author, Business Leader, Change Agent
, Founder & lead consultant of Millennial Inc. as a way to create profitable, adaptive workplace environments where the next generation can thrive. She is the author of The Millennial's Guide to Changing the World and is passionate about empowering her peers to do just that. She has a 10 year background in journalism and publishing. Prior to starting Millennial Inc., she also worked as a consultant in the start up sector, creating initiatives from scratch in industries ranging from digital media to hospitality to nonprofits.